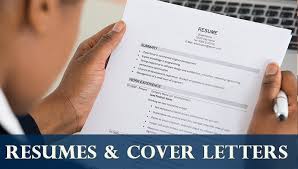 Resumes and Cover Letters
Did you know that the average resume gets read in 6 seconds? In those 6 seconds, a recruiter or employer will decide if he or she would like to learn more about you. It is essential your resume clearly communicates where you have worked, what you have done and what you can do for the employer. In this section you will find tips on resume formatting and content, as well as the Questrom Resume Guide and Template. And don't forget, the Feld Center is always here to help you assemble, review and provide feedback on your resume.
Your resume is an introduction to a potential employer. More often than not, employers will scan your resume and make an assessment very rapidly. Your resume should stimulate an employer's interest in meeting you and lead you to the next step – the interview.
View Resource